Escalante Serves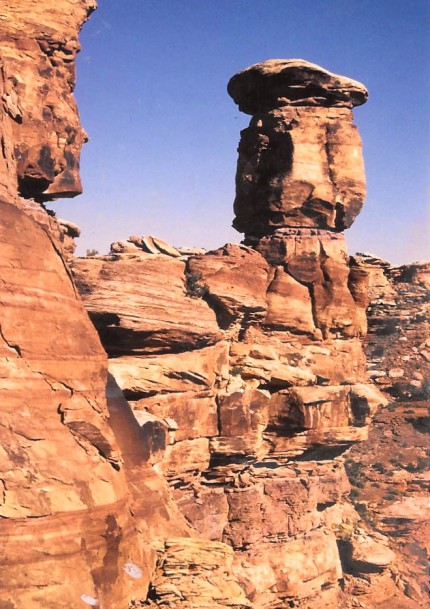 Escalante Serves, 1994, is one in a series of ceramic sculptures by M Jay Lindsay based on photos and sketches from his trip to the deserts of New Mexico, Arizona and Utah. See his research photo at right.
Jay was continually fascinated with geology, which drew him to desert areas throughout the world.
Inspired by the amorphous geologic formations of the Grand Staircase within Escalante National Monument, Lindsay here experimented with much more abstract shapes and textures than in his more traditional pieces.
Others in the series…